Tutorial for Jailbreakers
5 Easy Steps:
1. Open Cydia — Download OpenSSH — Download Winterboard
2. Follow these steps to SSH into your iPhone Wirelessly
or use iPhone Explorer through USB (MAC | WIN)
3. Go into Root — Var — Stash — Themes
(drag your theme into the themes folder)
4. Open Winterboard
5. Activate Theme



*Some themes are not updated to work with 4.0
Pre-Order Disasters?
June 15, 2010 around 8:00pm
Pre-Ordered my iPhone 4 at an AT&T store. There were no lines, no system crashes, in fact, it was a relatively smooth transaction. I heard the horror stories about trying to reserve online or in store, but I didn't experience any of that.
It could be because I technically cheated. I texted my AT&T guy to give me updates on what was going on before I headed down there and since I got my 3Gs on June 5th, I had to go in-store instead of online to be eligible for a trade up.
I actually received a text this morning telling me that they suspended all pre-orders.
Tips for next iPhone release:
1. Don't call in, they won't pick up
2. Don't order online, it will crash
3. Do wait till the end of the day, avoid the hassles
"Stop Me if You've Seen This"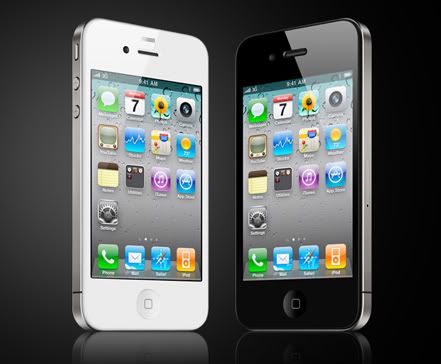 Apple unveils the overly anticipated iPhone 4 as expected at the WWDC; and yes, it is identical to the prototype, who's authenticity was heavily questioned.
This is finally an iPhone worth upgrading to. Think back, the only real difference between the iPhone 2G and 3G was the 3G chip and design. The 3GS was a little faster and had a few more features, but nothing spectacular. Most of the upgrades came in features rather than impressive hardware modifications; because Apple didn't have to do anything, everyone else was playing catch up.
With increasing competition from newer, touchscreen smart phones that boasted numerous similar features*, arguably "better" hardware** and mobile os', Apple decided to stop roping the dopes and come out swinging.
You've heard all the new features, so I won't delve into them, but they are impressive. Expect to see minuscule upgrades relative to hardware boosts rather than another overhaul for at least 3 years, or until the competition picks up.
Don't forget to Pre-Order your iPhone 4
June 15, 2010
Expected Release
June 24, 2010






*Their own app stores, other features that essentially bulked up their phones,
but didn't make them better. It's like having Luke Walton instead of Bill.
**From a numbers standpoint: faster processors, better cameras, bigger screens, more memory, etc.
"New iPhone on the Horizon, AT&T Acts Fast"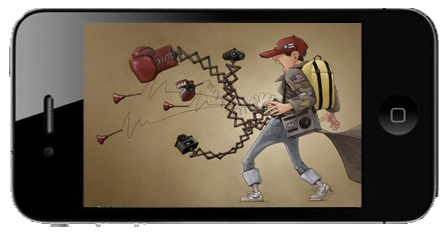 Mark your calendars, June 7, 2010 marks the end of an era for an overworked AT&T data network.
New data plans include:
200mb for $15
2GB for $25
Current subscribers are grandfathered in with their unlimited data plan. If any changes are made to their plan after said date, they will be bumped into one of the new data plans, according to an AT&T rep.
The network is barely able to sustain it's current iPhone users at this rate and with the month or so old iPad 3G eating up chunks of data, you don't need to imagine a better reason.
AT&T states that it is attempting to make the iPhone more affordable with cheaper data plans for the casual user. If that was the case, why wouldn't they keep an unlimited plan option open for data heavy users. You pay a hefty luxury tax to use an iPhone, you shouldn't have to deal with restrictions.
For those on the fence about whether or not to purchase an iPhone 3GS with unlimited data to get grandfathered in or wait for the new iPhone and get a restrictive data plan, the answer is easy. Get the 3GS, then pay the 10% restocking fee to upgrade to the new iPhone within 30 days.
With news of unlimited data ending and Apple's WWDC coming up on June 7, you can only imagine that the latest iPhone will be unveiled and that it would be data hungry.





*Picture Credit of Data goes to Sean Clauretie | www.fnaok.com